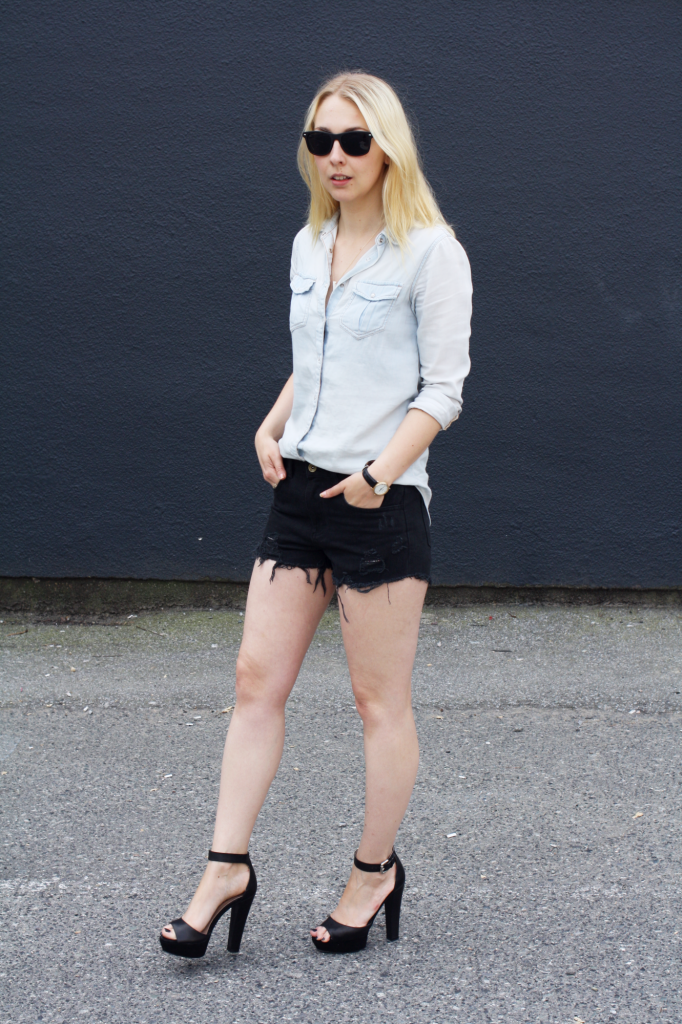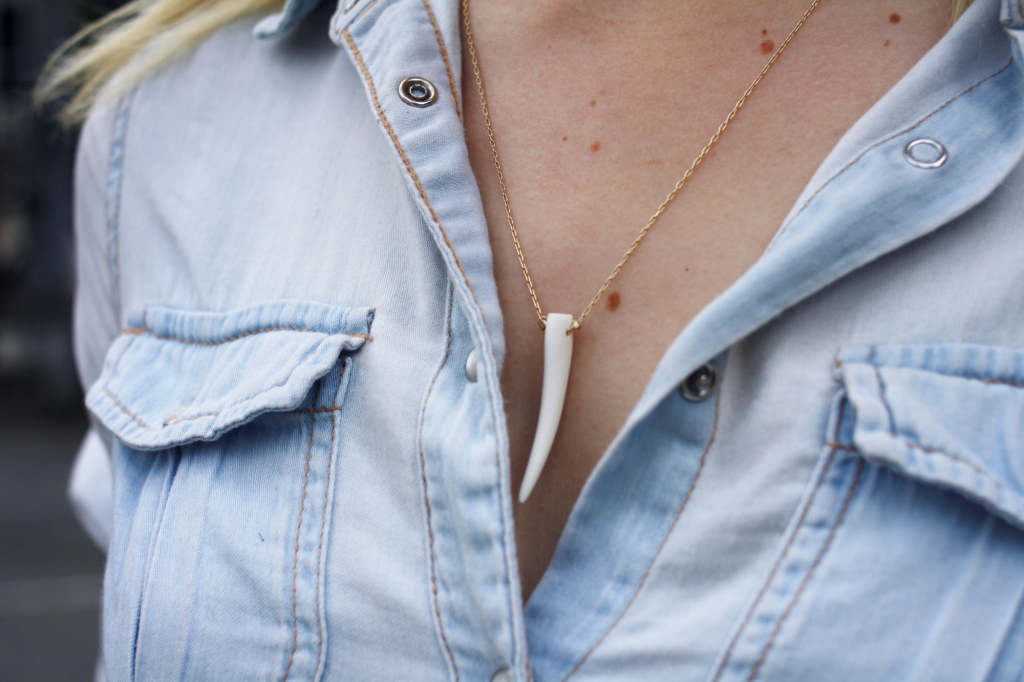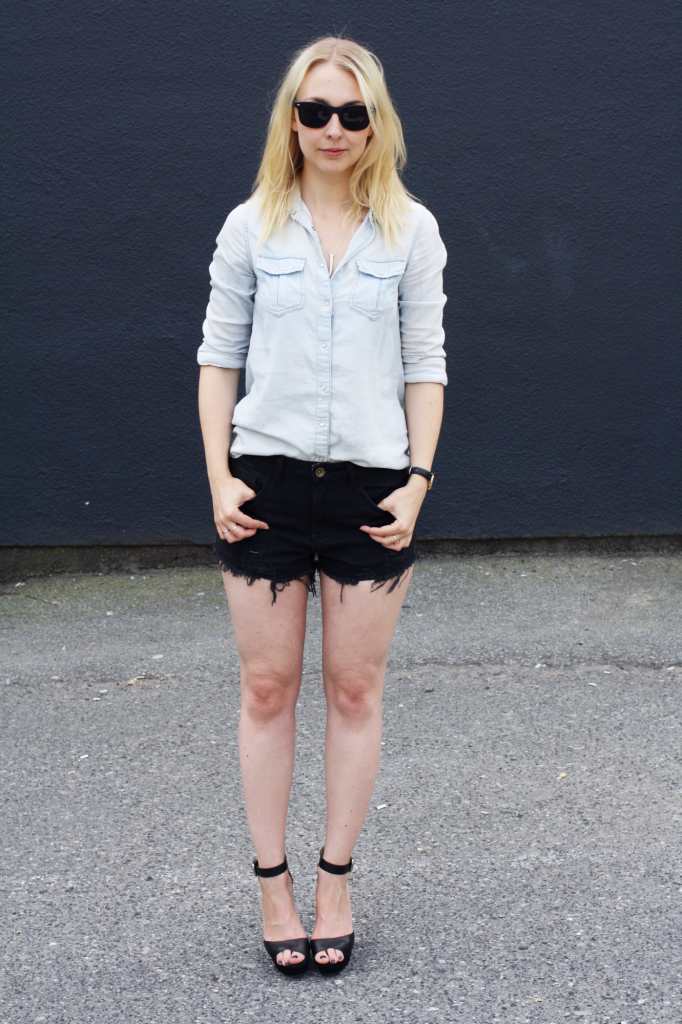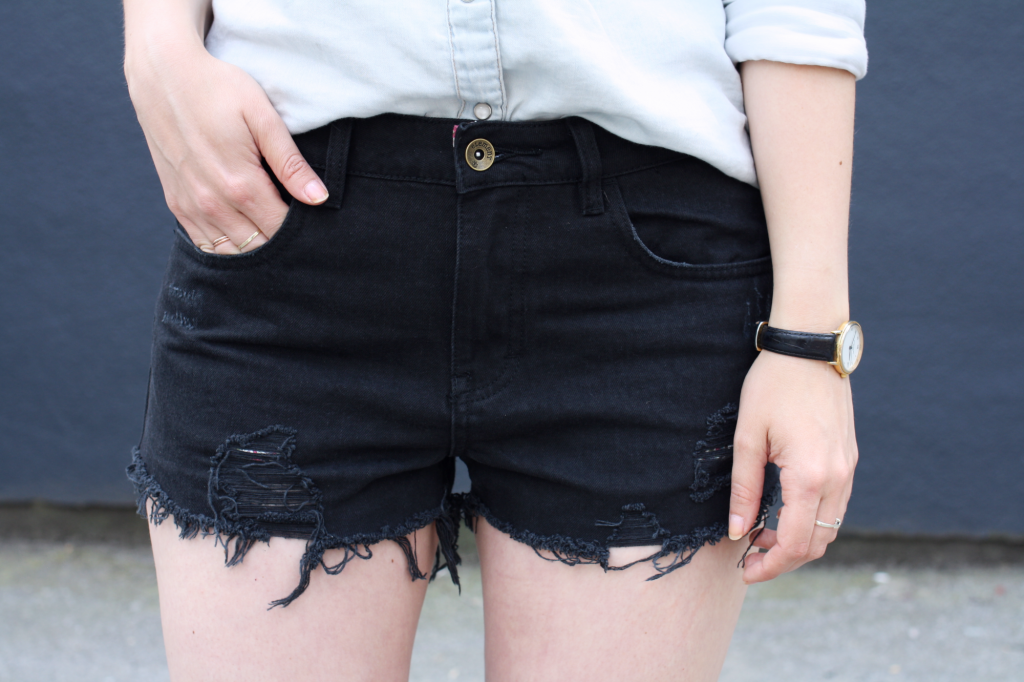 // WEARING //
Pull & Bear chambray shirt
Billabong denim cut-offs
(c/o)
Zara heels
Katie Dean Jewelry necklace
(c/o)
Patek Philippe watch
Life has been great lately. After a period of immigration stress

-

which isn't over, just "postponed" for now

...

legally-

the last couple of fun weeks have been really awesome. I've made

new friends, sipped delicious cocktails* on several occasions (tough

life), and

enjoyed some beautiful sunny days.

There was p

lenty of rain too, but I didn't let it ruin my parade...

This week the fun times will continue as I'll be travelling again! This time to Montreal - mainly for work, but I'll also get to see one of my best friends again. It's been

over 3 years since we've hung out, so I am super excited to see her!